Our Bronzie turned one! He's the manliest man around.
So we had a manly party for him!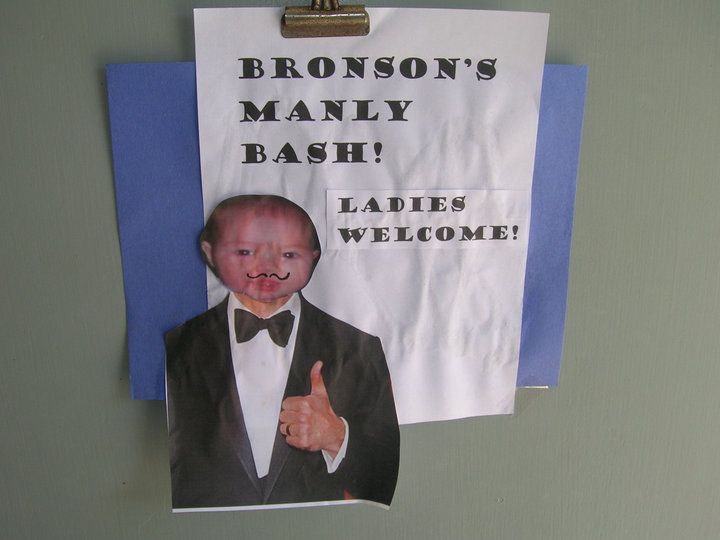 Mustaches for everyone!
What do manly men/ladies eat?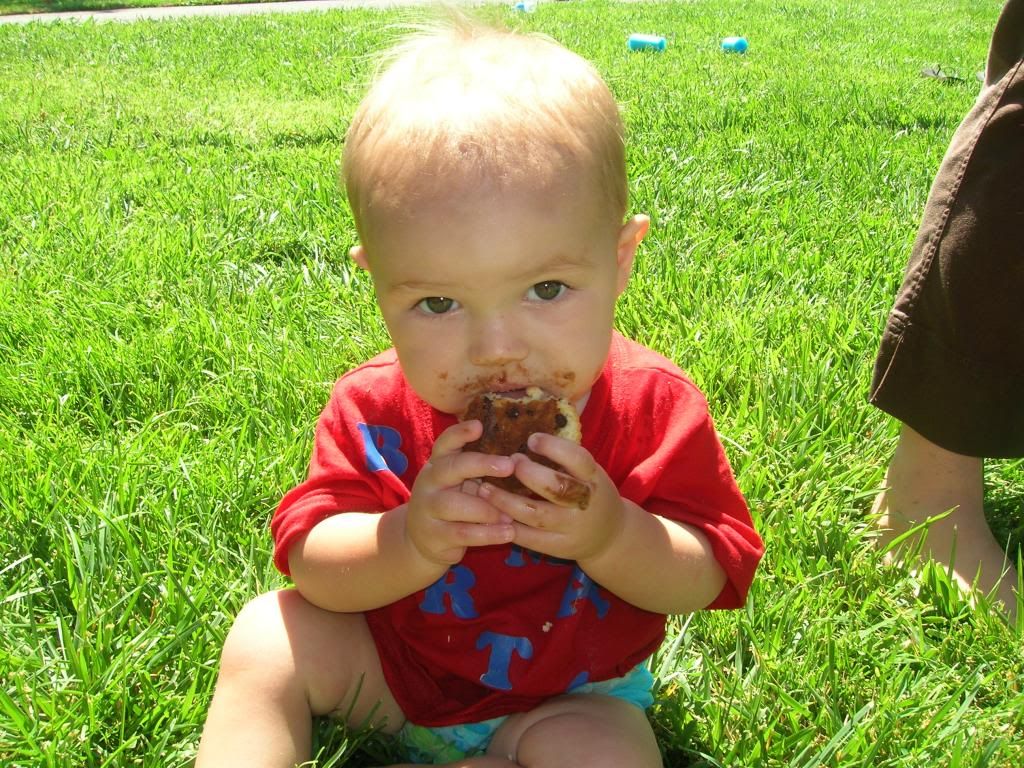 Stud muffins!
Manwiches! (not real gross meaty ones though. nutella + peanut butter + banana wiches)!
Muscle Building Munch (chex mix with popcorn)!
What do Manly men/ladies play??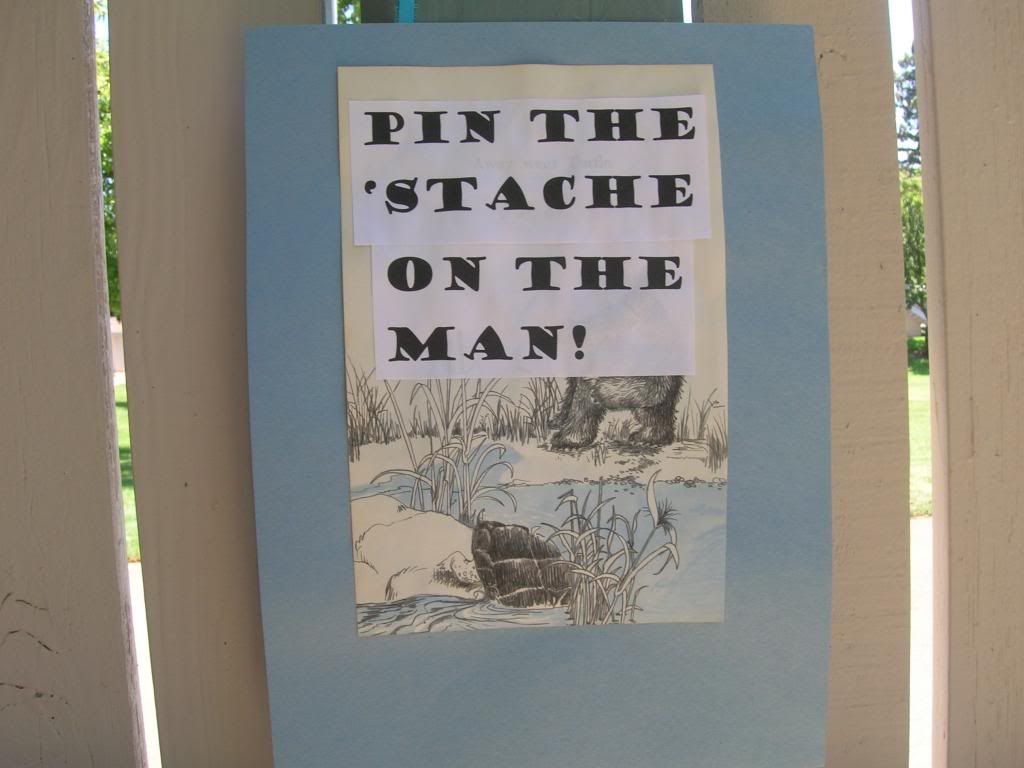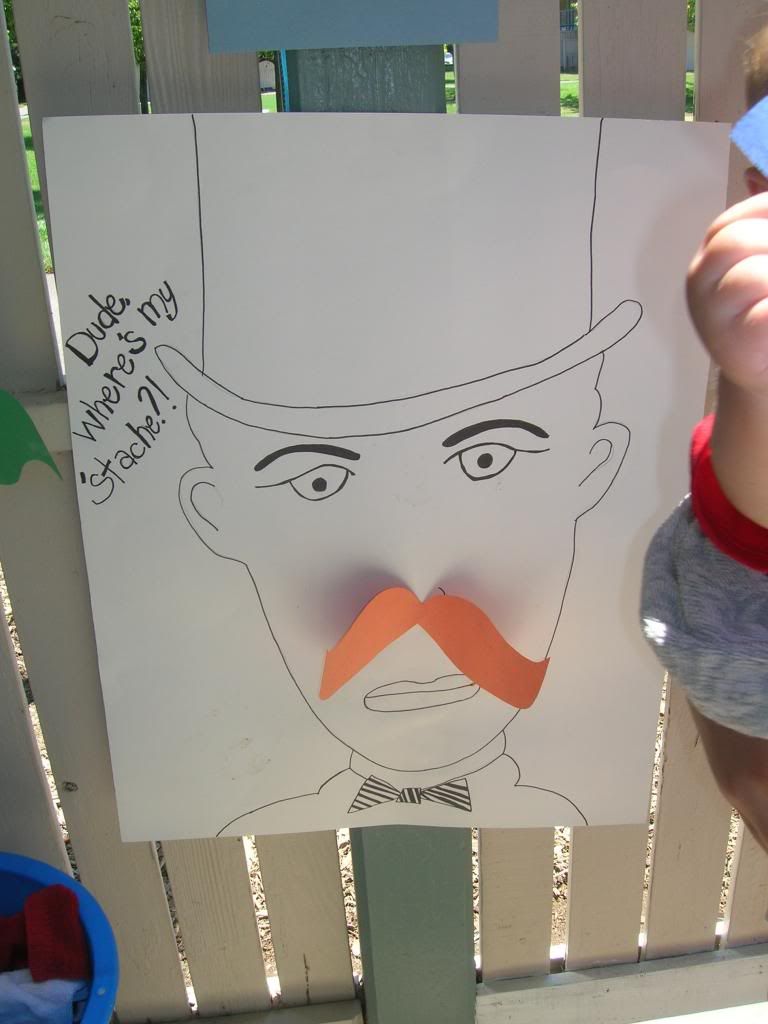 Pin the Stache on the Man! "Dude, Where's My 'Stache?!"
Where's the Photo Op??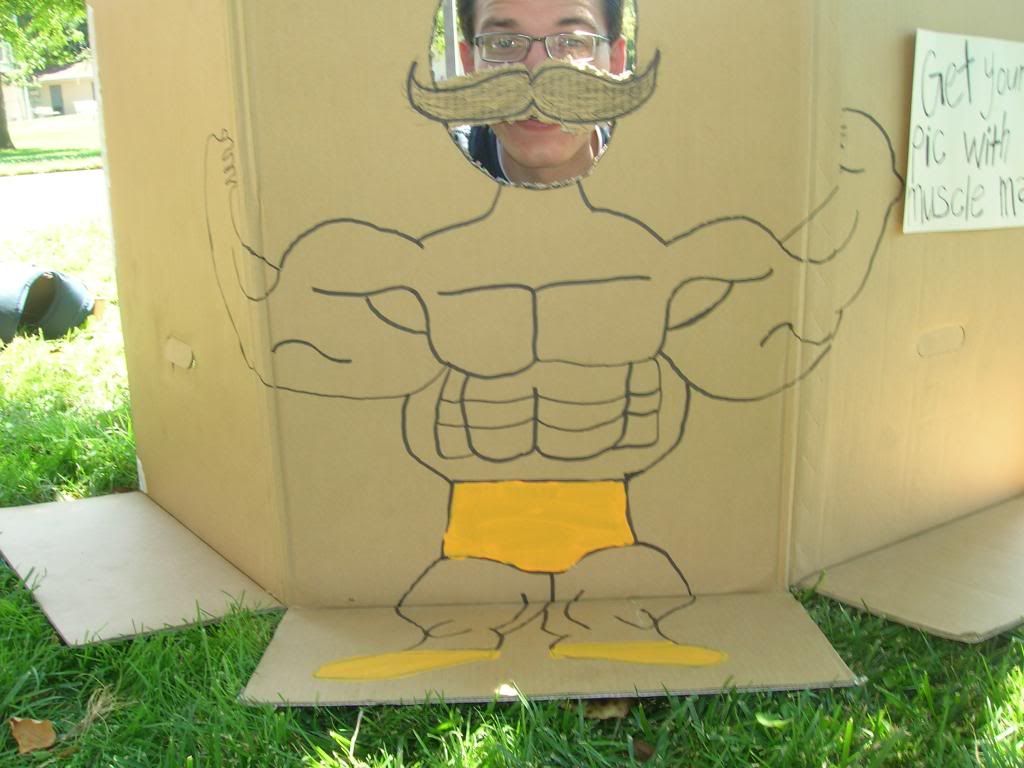 Get your pic with Muscle Man!
Of course there was lot's of pool time as well!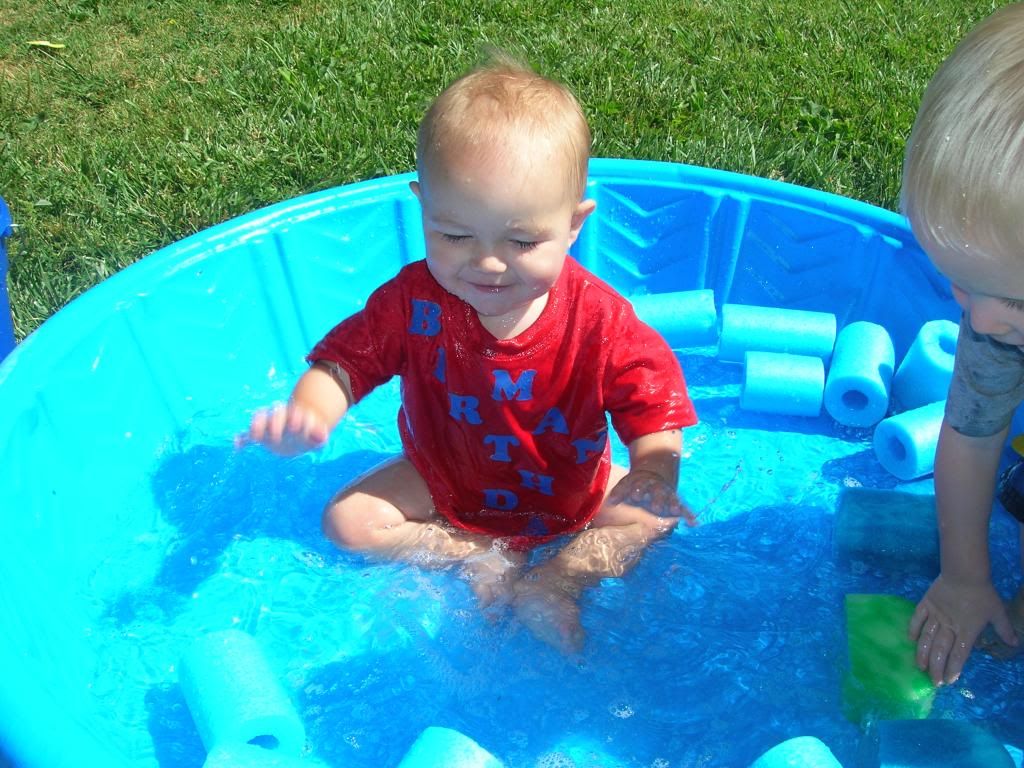 Lot's of sun, friends, food and a Birthday Man t-shirt made by Mom.
What a Manly Bash. We love you Bronson!
With all our manly/mama hearts!