9:30ish: I get up and check my email+Twitter then make the bed.
By now B and Toph are up playing+watching cartoons+eating breakfast.
10:30-11ish: Toph heads out for school or his internship. B and I get ready for the day.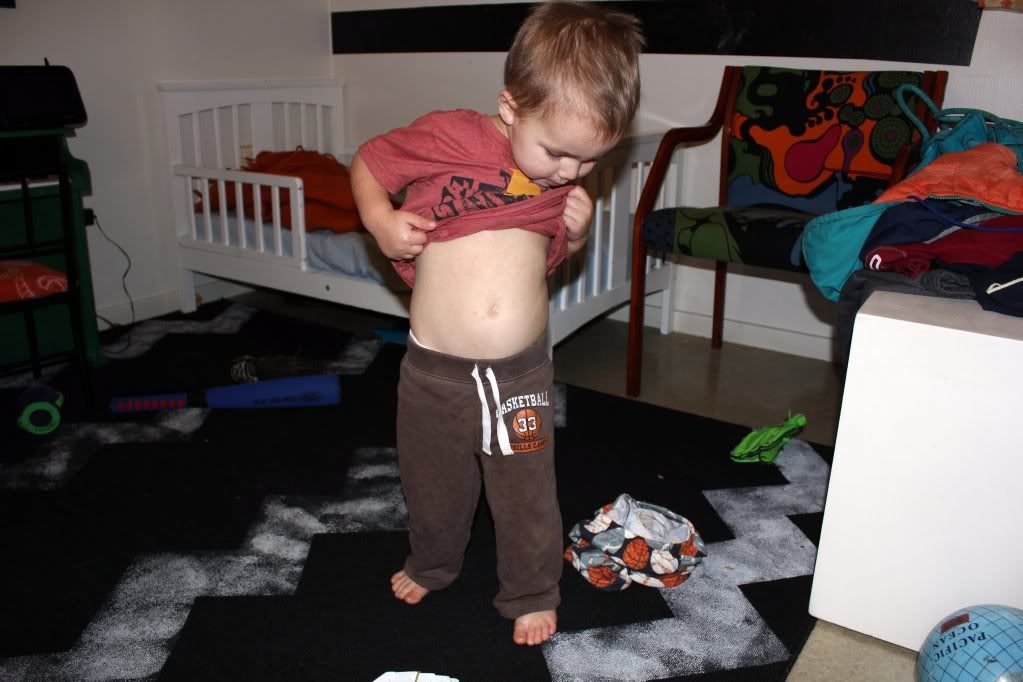 11:30-12:30ish: We hit the park.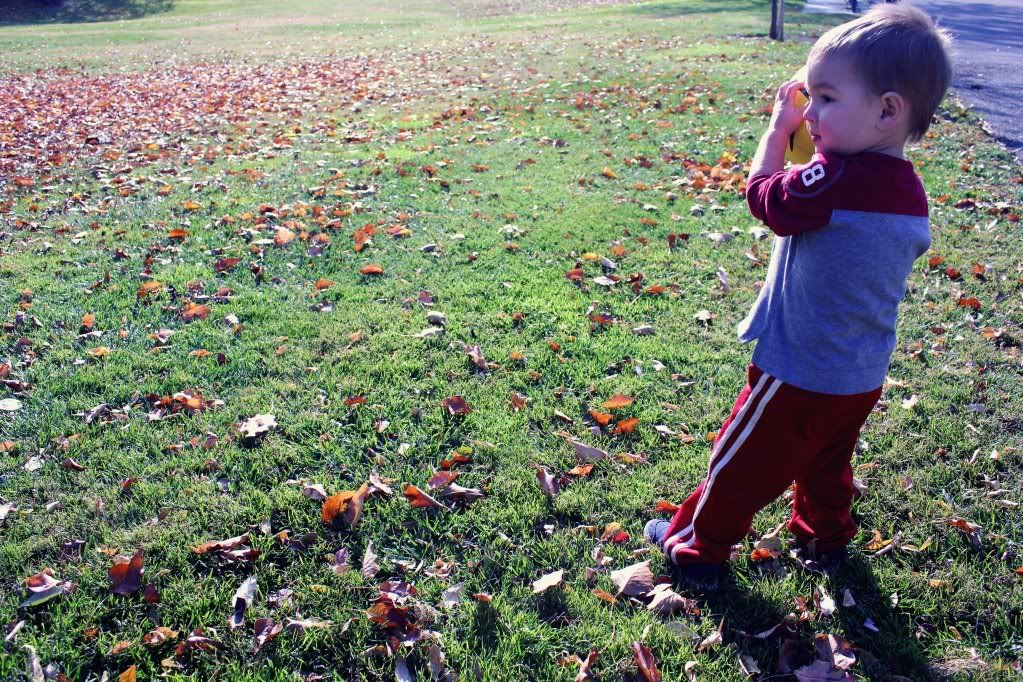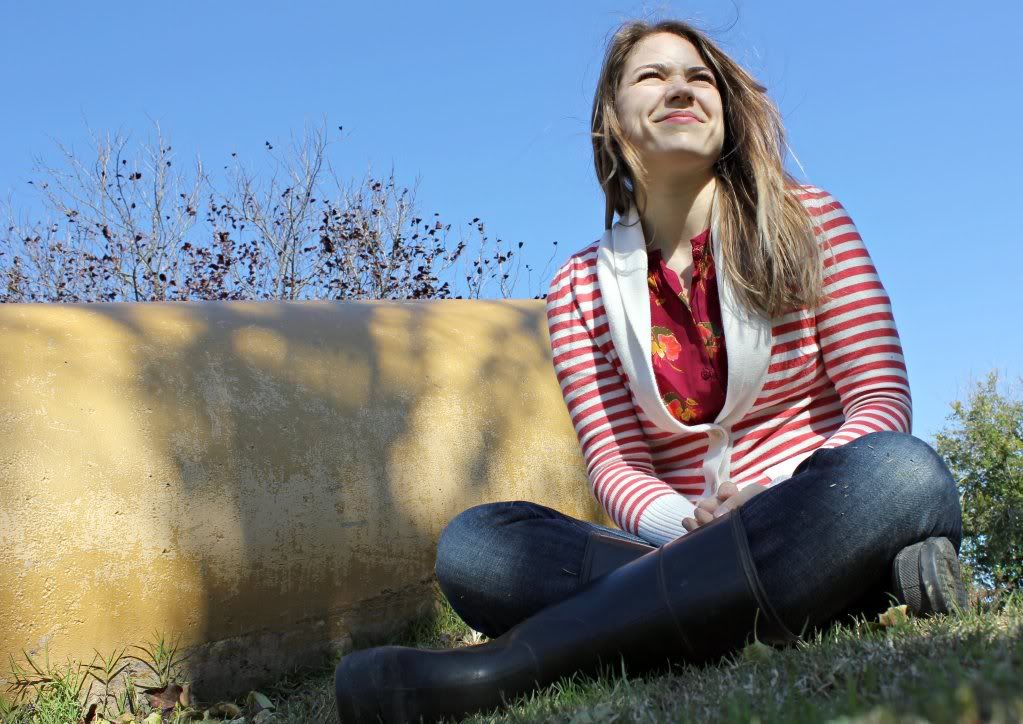 12:30-1:00ish: Lunch time! B plays while I get it ready.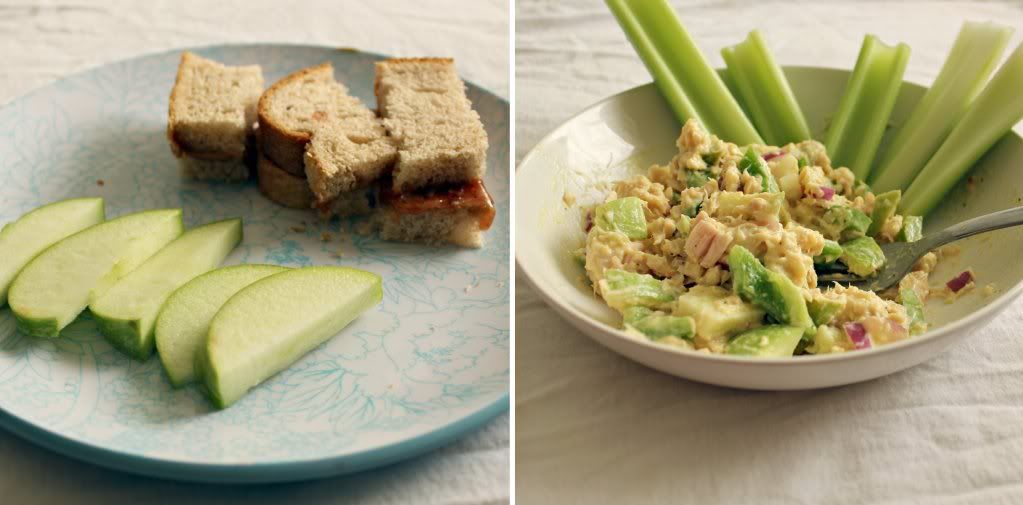 his hers
1:30-4:30ish: B takes his nap.
This is when I try to squeeze everything in: working out, reading my scriptures,
laundry, writing in my journal, making phone calls, writing a blog post ...
4:30-6:00ish: Toph comes home!
The boys play while I get dinner ready/finish picking up the house.
Or I'll keep tidying and Toph+B will go pick up dinner for us somewhere.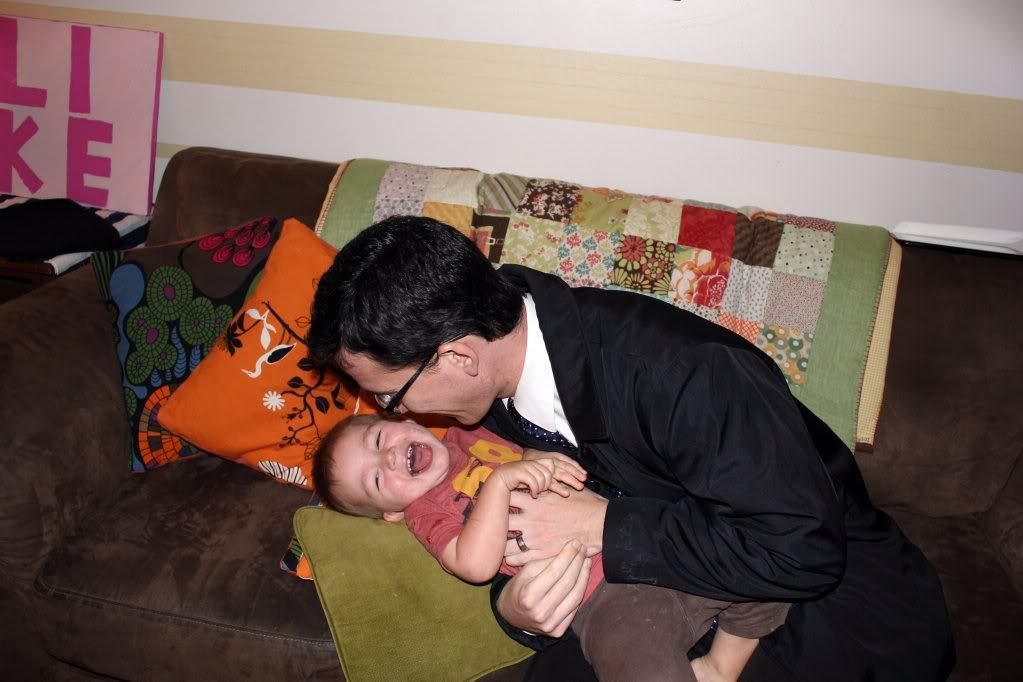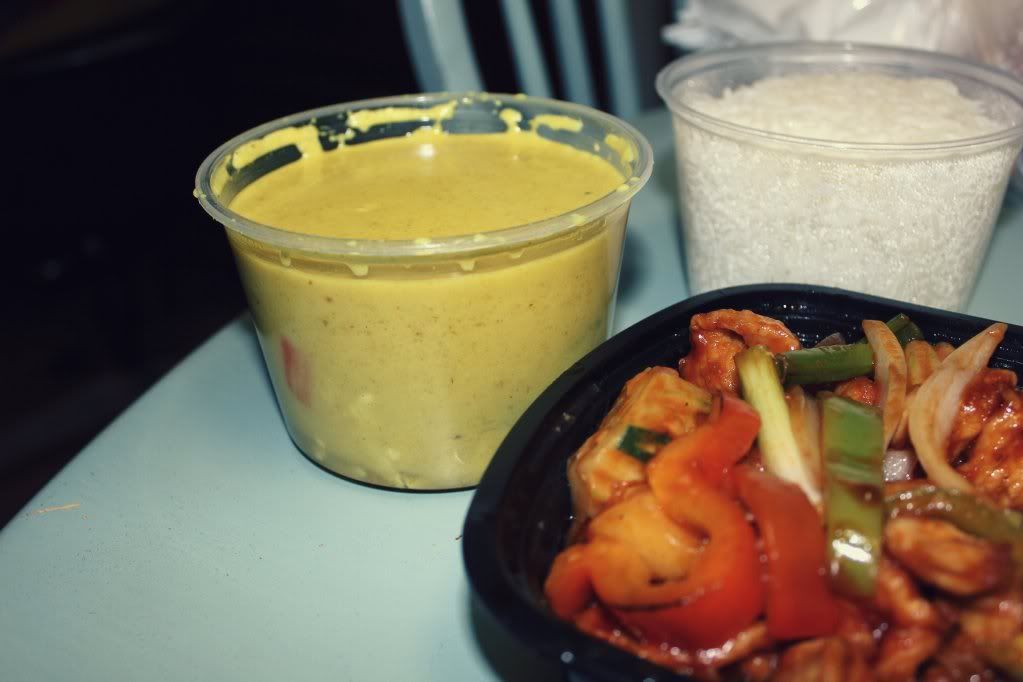 6:30-8:30 We all hang out til B goes to bed.
Toph hits the tech blogs (there's a blog for everyone!), B watches a movie,
I watch with B or clean up the kitchen from dinner, read or sew.
8:30-9:00ish: Time to get B ready for bed!
Bath time+lots of picture books+short baby voiced prayers+whining= bed time.
9:00-12:00ish: Toph and I hang out sans baby!
We watch TV (Big Bang Theory!!), play cards, eat ice cream,
read, ignore each other; anything we want!
Then we go to bed. And sleeeeep. Or whatever.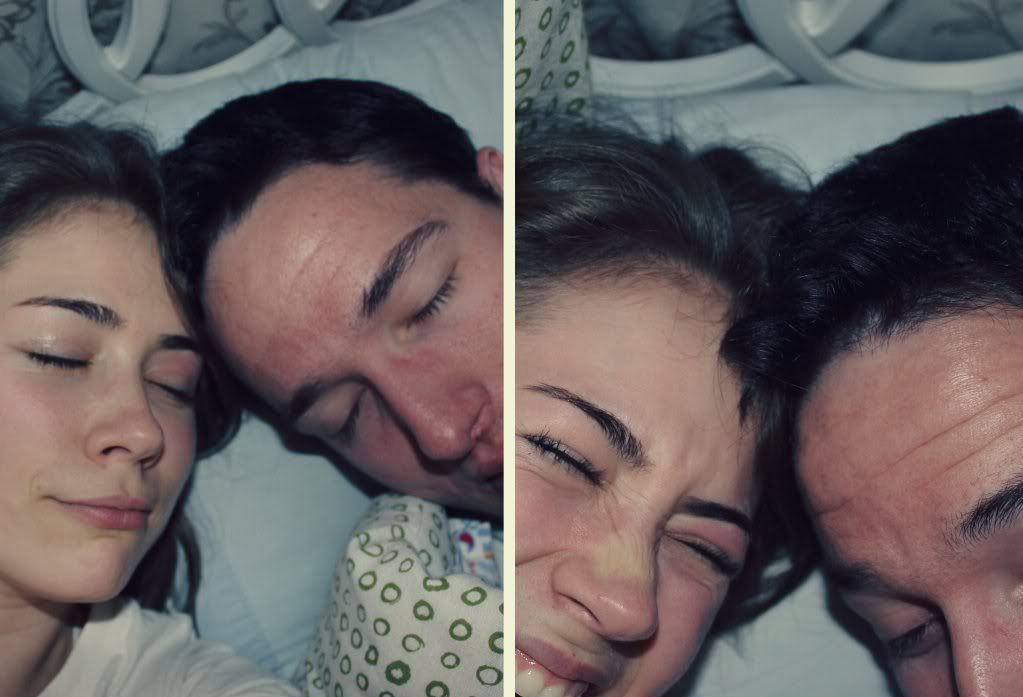 Someday B will have school to go to and Toph will be at some law job all day.
Right now though, it's pretty basic and I like it. Especially when I leave out all the tantrums, poopy diapers and whining. Because those things happen all.the.time. but I didn't take any pics of them.