We went on another Walmart date ..... I know! But, in my defense, we were visiting my fam a and there's not much to do in Red Bluff in terms of night life. Walmart is kinda where it's at. (And it's not even super Walmart, it's just simple Walmart. Dark.ages.) Anyway, I made up a list of of things we had to take pics of for a cell phone camera scavenger hunt. The goal was to get a pic of everything on the list (and first!) but not let the other person know when you're taking pics. So fun. Clearly I missed my calling as an event planner!!!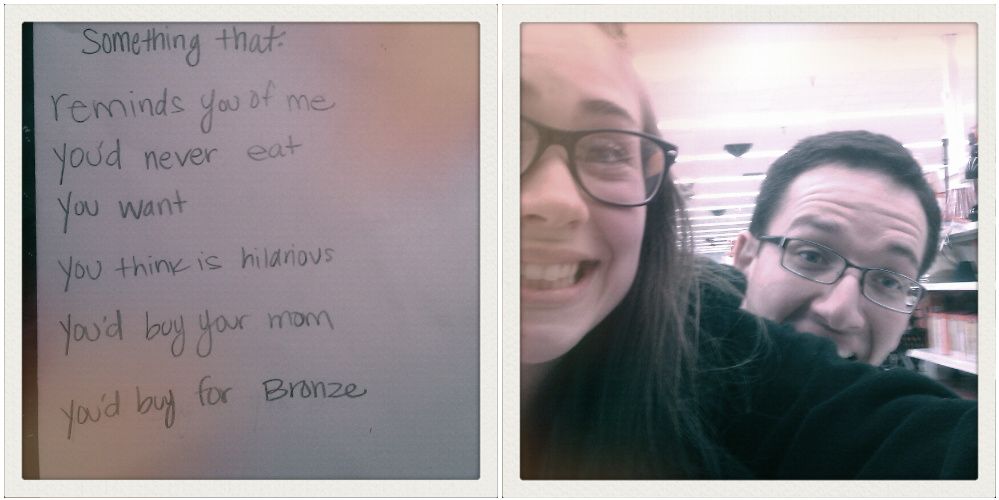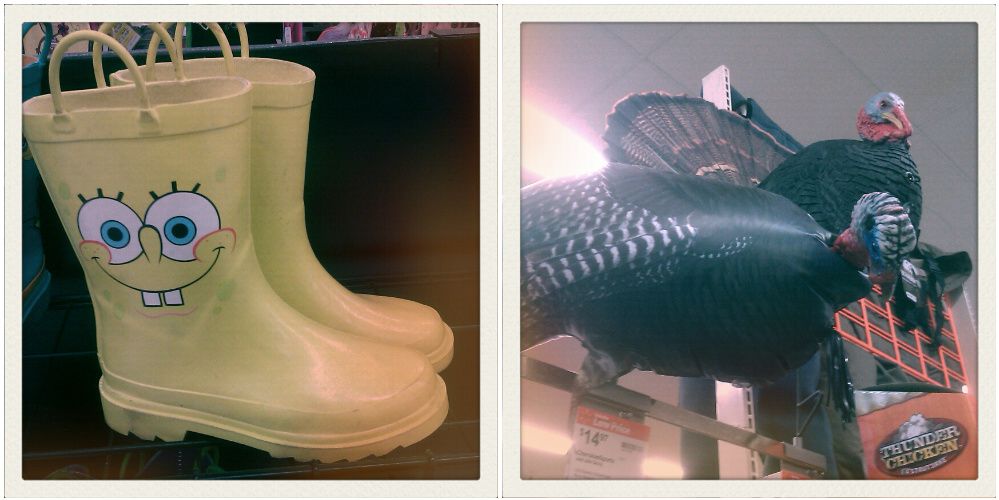 something I'd buy for B + something I thought was hilarious (inflatable turkeys!!)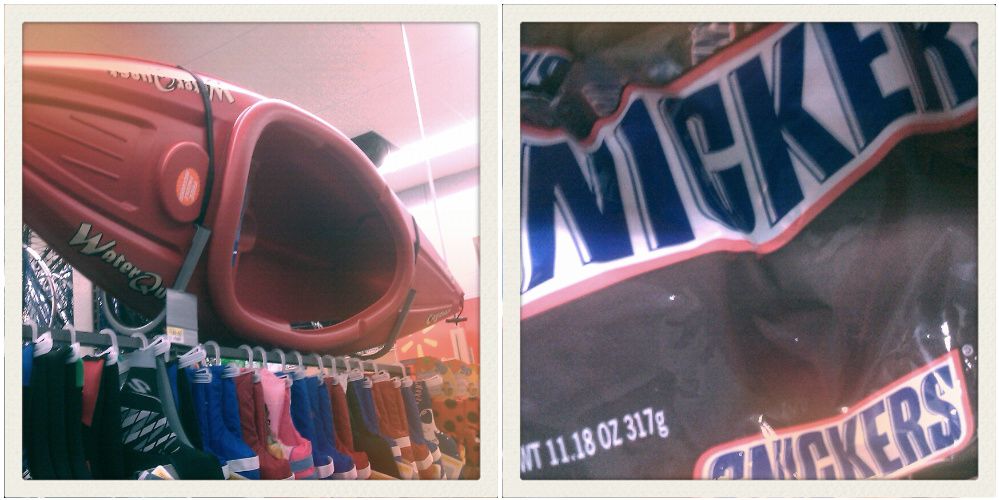 something I want + something that reminds me of Toph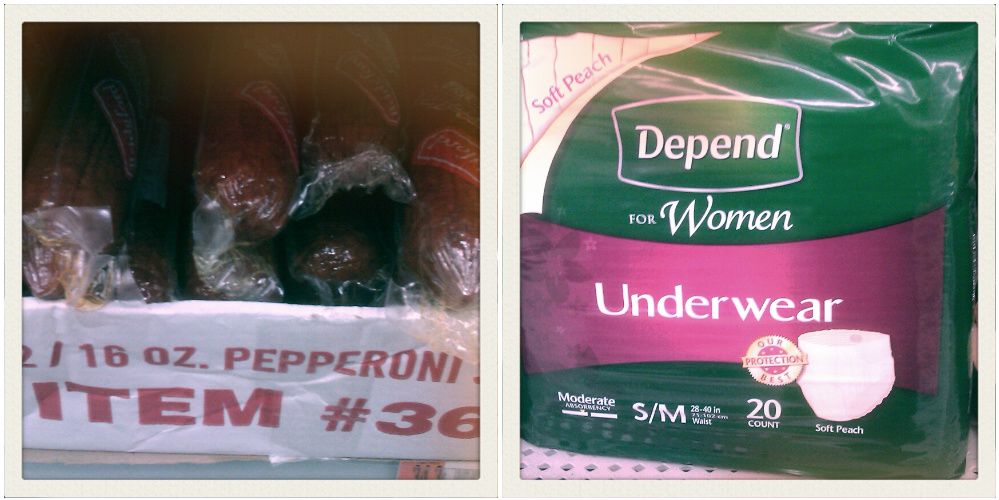 something I never want to eat + something I'd buy for my mom ... or myself. whatevs.
We wrapped up the night by catching up on 30 Rock and snacking on delish delishes.
Toph's scavenger hunt pics were pretty awesome + we had such a good time being picture ninjas.
We also ran into every single person in the world that we know. Walmart is
so
where it's at in Red Bluff.