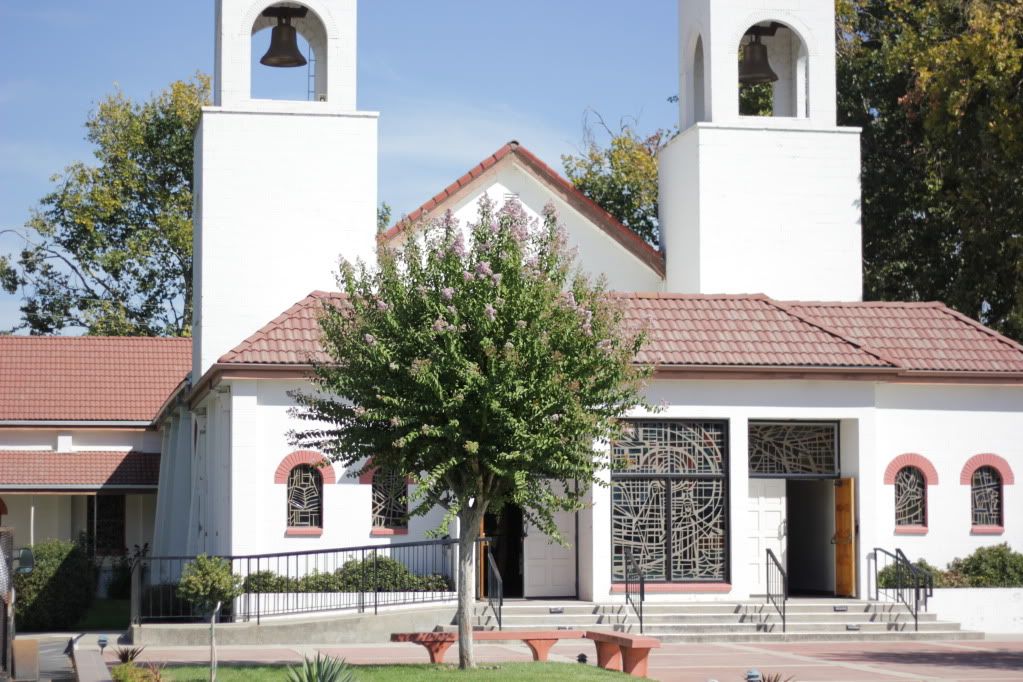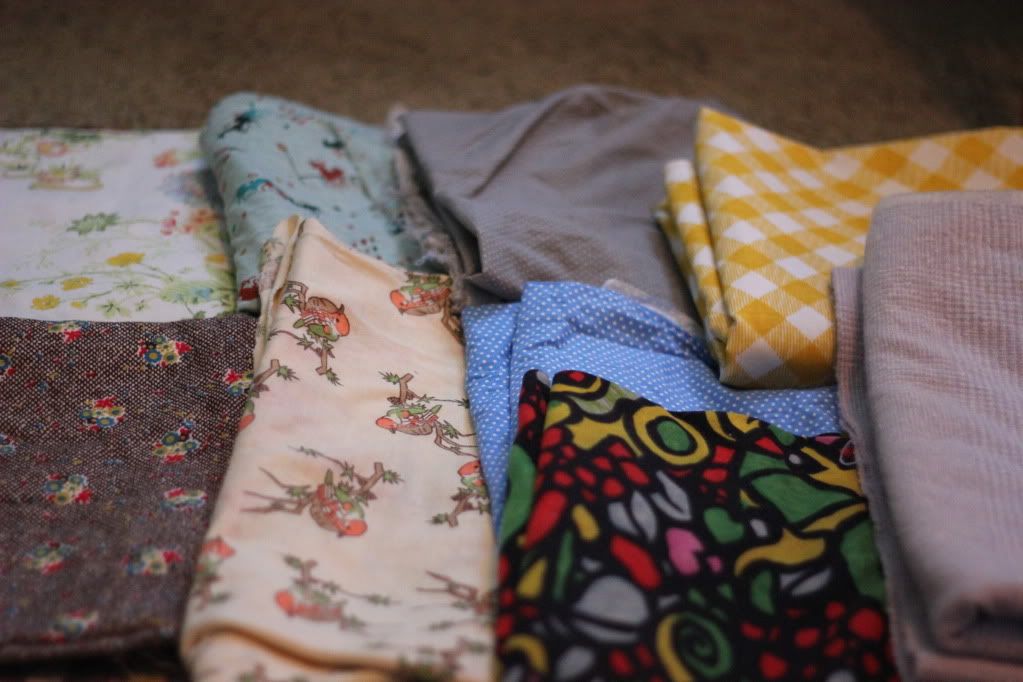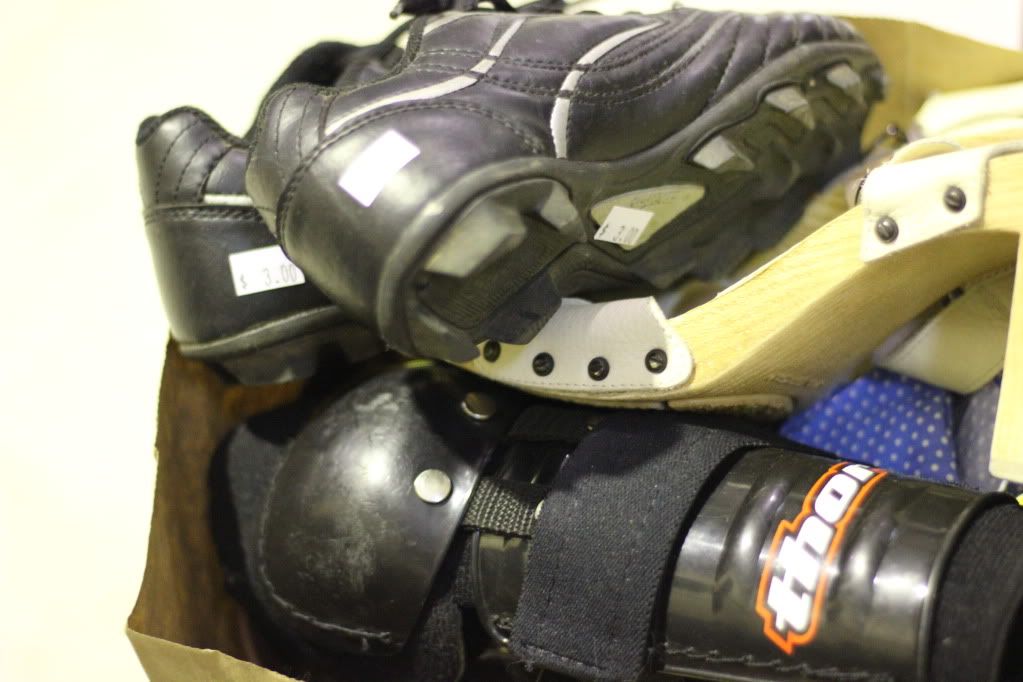 We hit up a dollar-a-bag sale at an old church. One of my (3) bags split open ... Maybe it was kinda full? I got 15 yards of fabric (vintage sheets!!!!) for a dollar!! And B picked out some stuff too. Sports stuff. One note, that kid.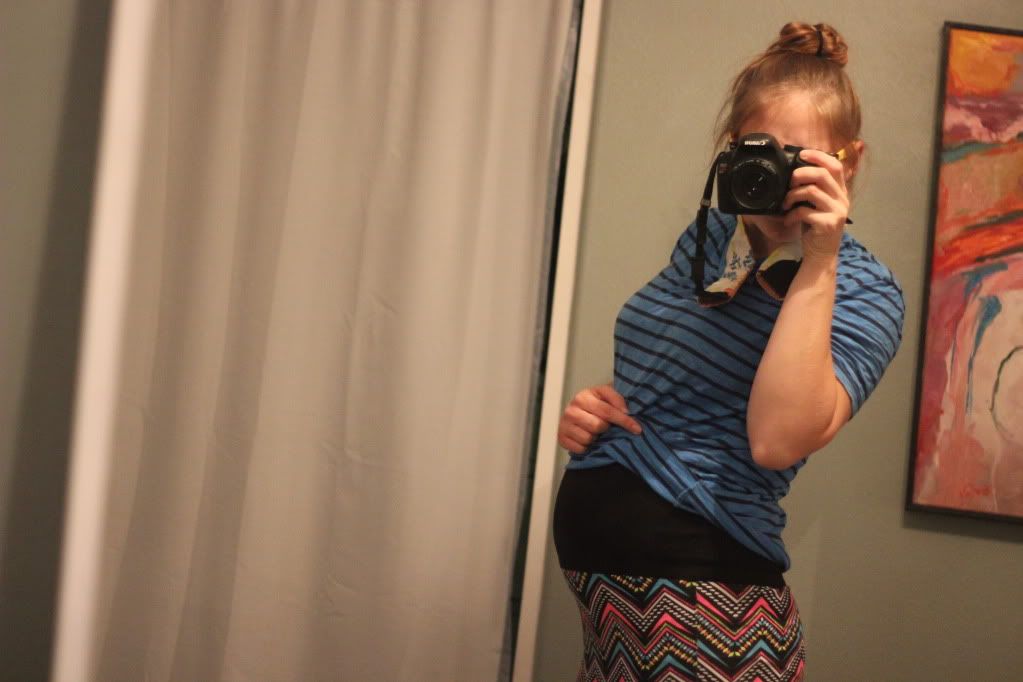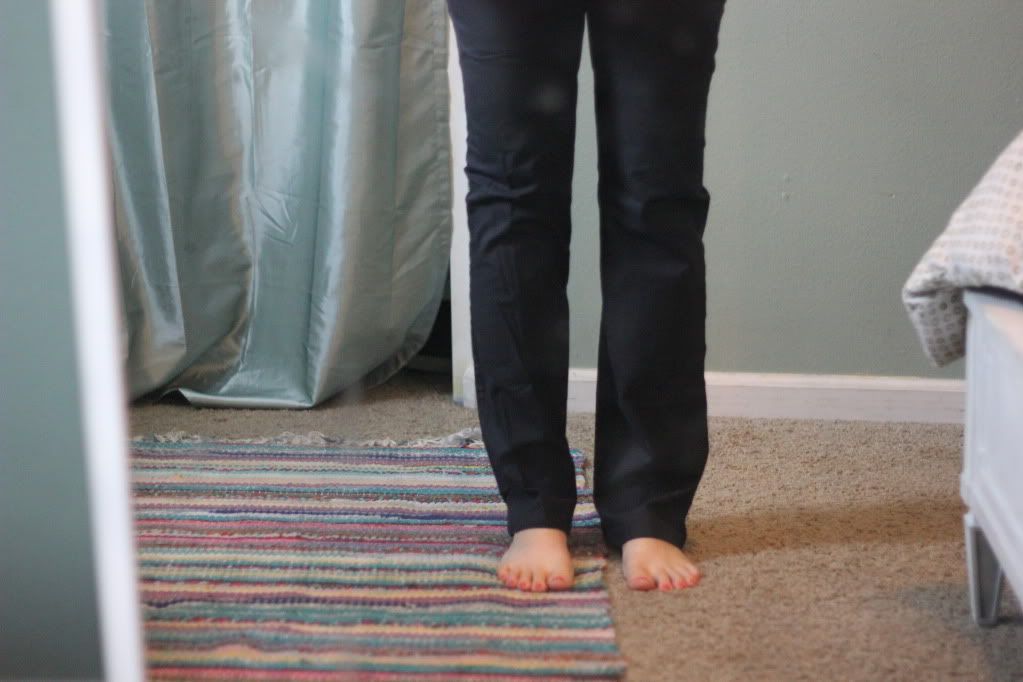 Lately: I've been wearing 2 dollar tube tops as skirts (the built in bra works really well as a maternity panel. But not so great as a bra. Tube and top shouldn't go together.) I got around to sewing up some handed down + freepiled maternity pants into skinnies. Super easy.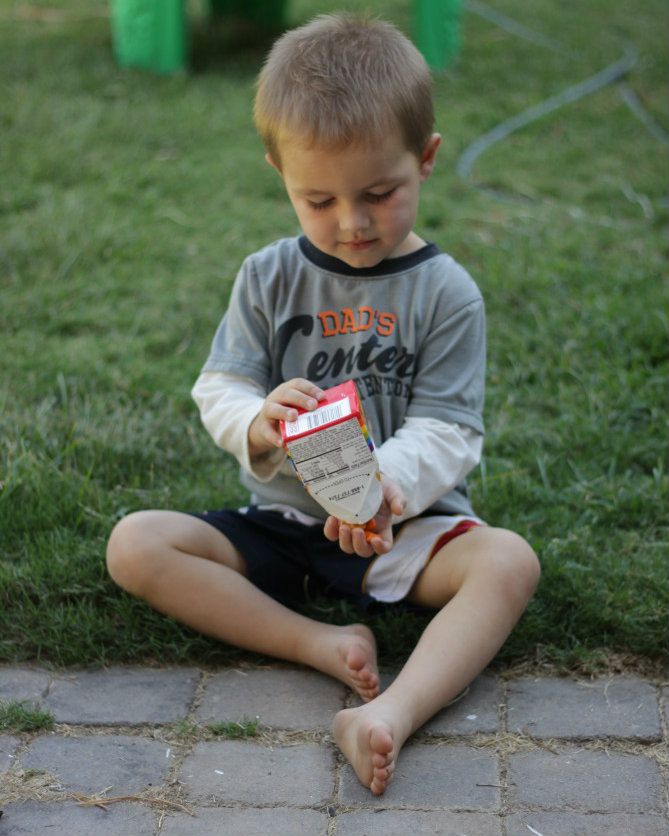 It cooled down enough to go outside!!! And wear pants (unless you're Bronson)!! We're talking high 70's/low 80's, such a nice shift. And for this area: It's fall!!!