"Woah! You can tell who her brother is."
"Why do you have a pic of Bronson in a headband?"
"So you guys make one look, huh?"
"Is that a Bronson or Everly baby picture?"
"Your kids are basically twins."
"Why take any pictures of Everly? She looks just like Bronson."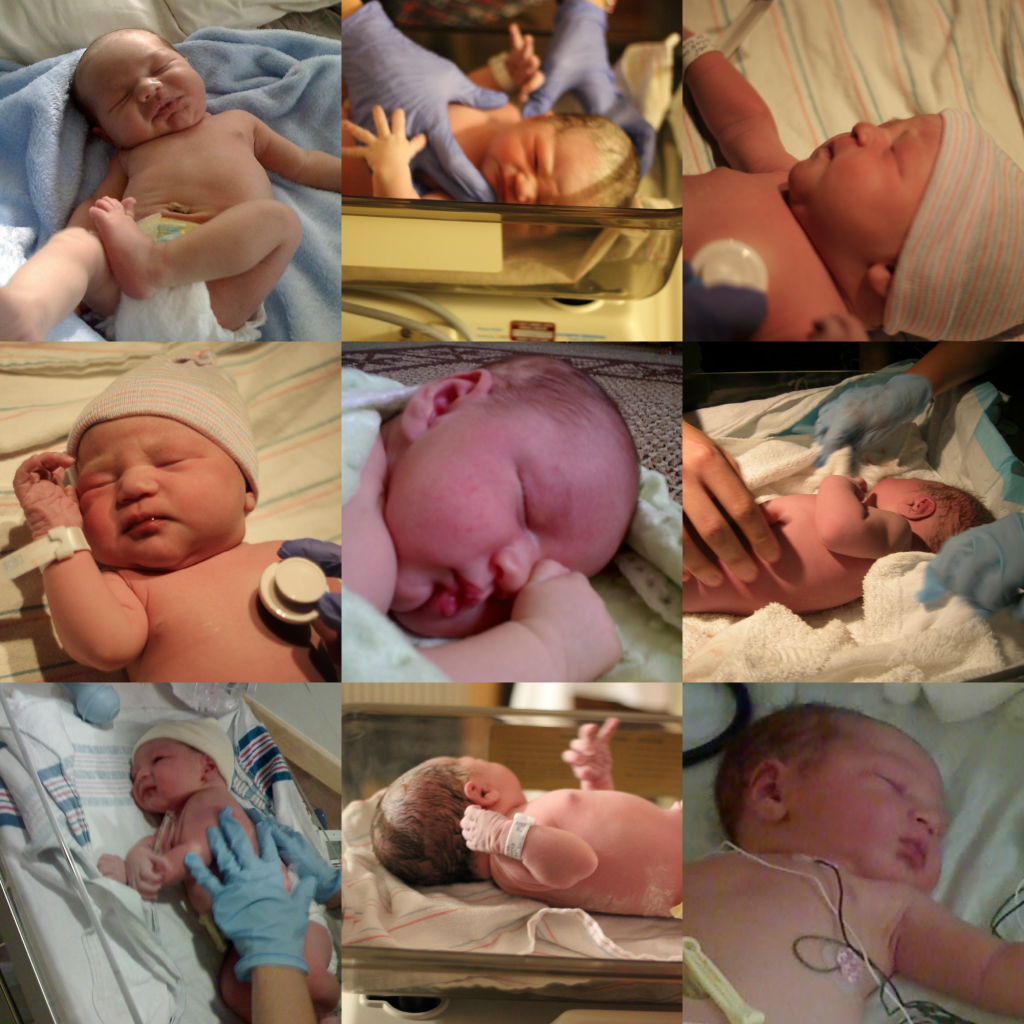 I don't see it.
(Jk. I duh see it. Fyi, from left to right starting in the top left corner it's: (row one) B, E, E (second row) E,B,B (bottom row) B,E,B