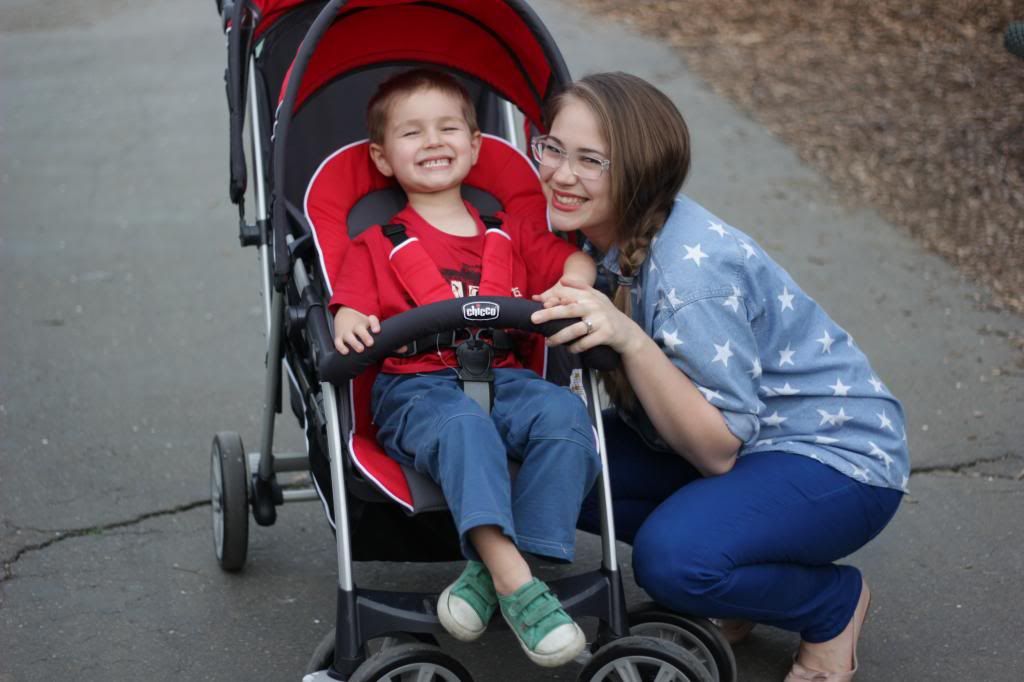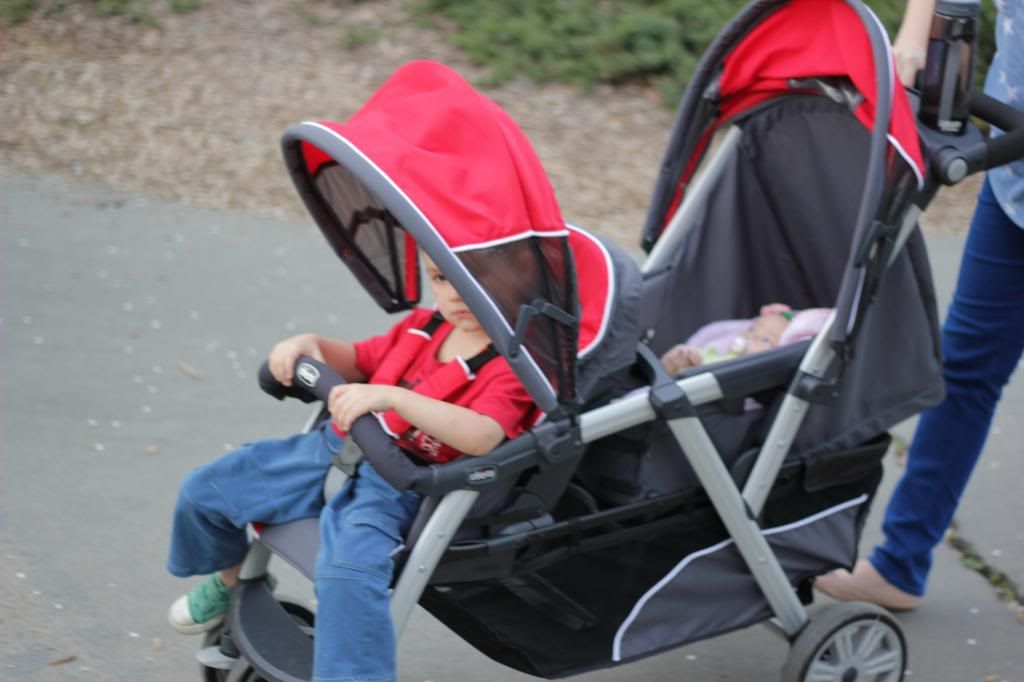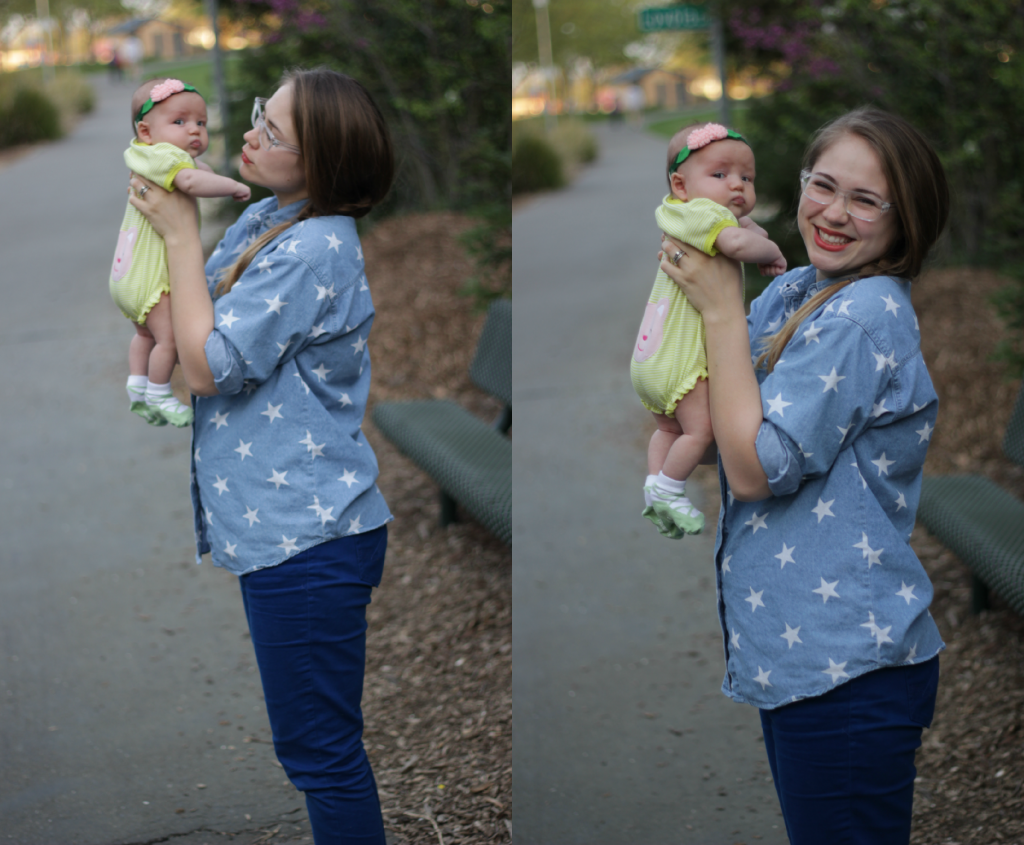 Seeing these pics forced

me to

finally

take in this shirt. I've only been meaning to for wee

ksmonths.
Still no minivan (WANT), but we now officially have a double stroller. Grown ups be happening. Bronson is in love with it and I am too. It was a great deal
(thank you

T

ar

g

et red card

+ clearance

section!)
and as much as I love babywearing, Everly and I are already sweating to death on our walks and it's only March. With the bassinet feature in the back and "the big boy" seat in front, she sleeps, he sits/chats, and I push. And sweat.
Shoulda got a triple.
Edited to add: I sold this stroller on Craigslist after finding a Sit N' Stand for a steal of a deal at a thrift store a few months after buying this. I still miss the storage space from this stroller erry day. :'(