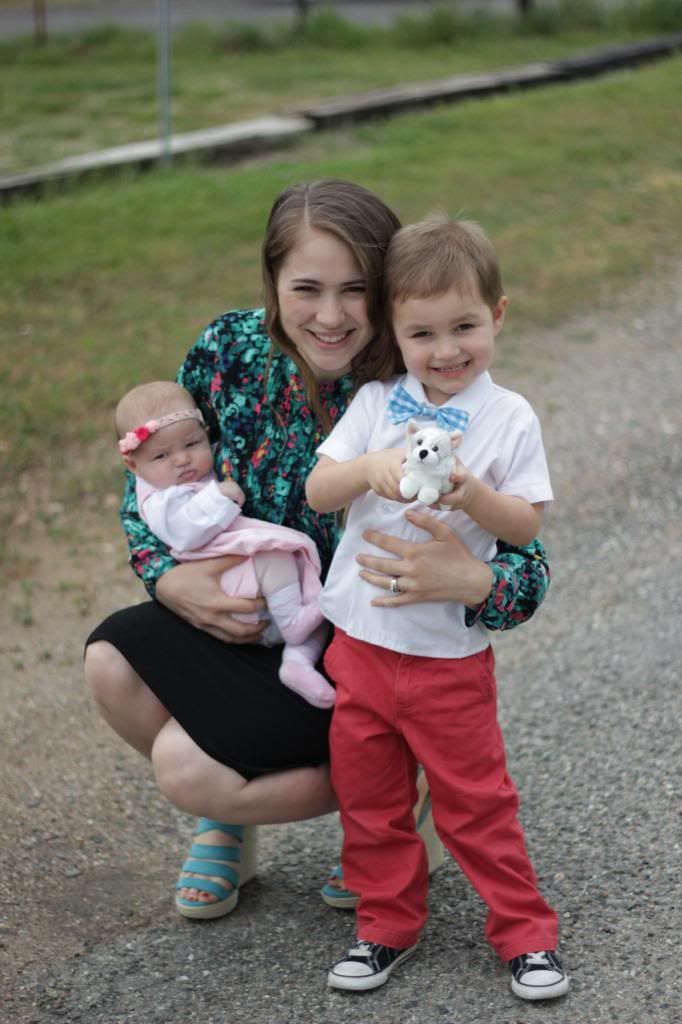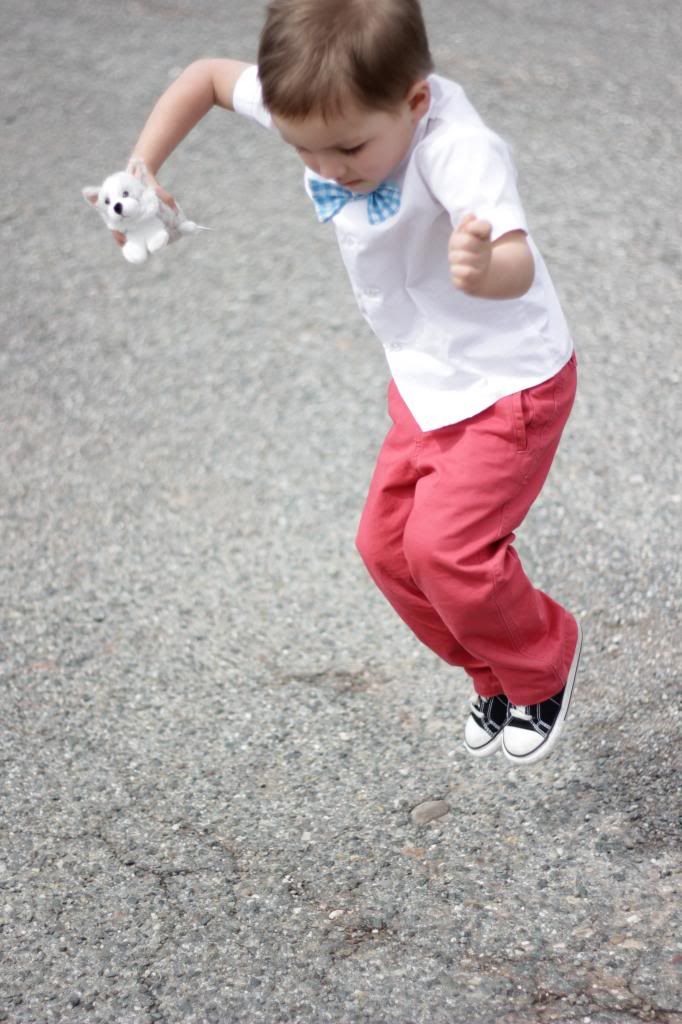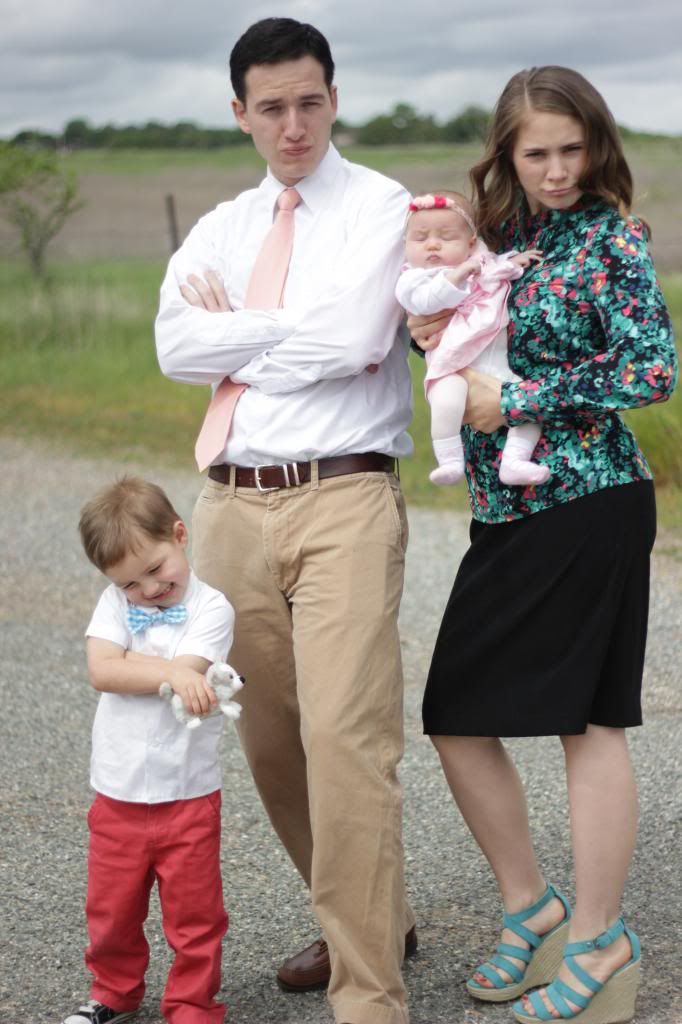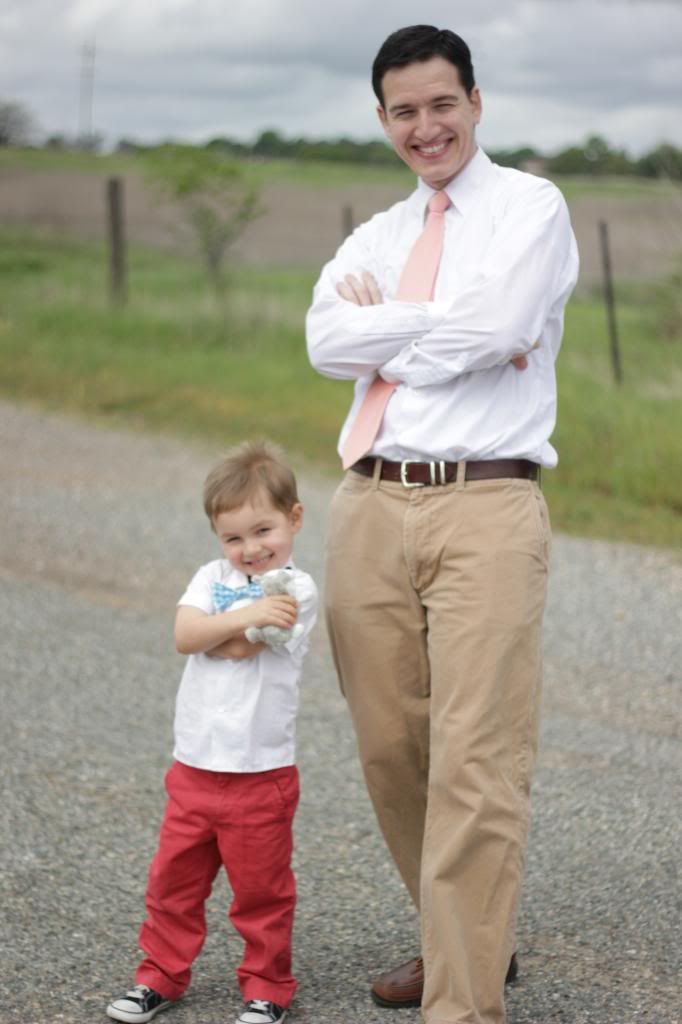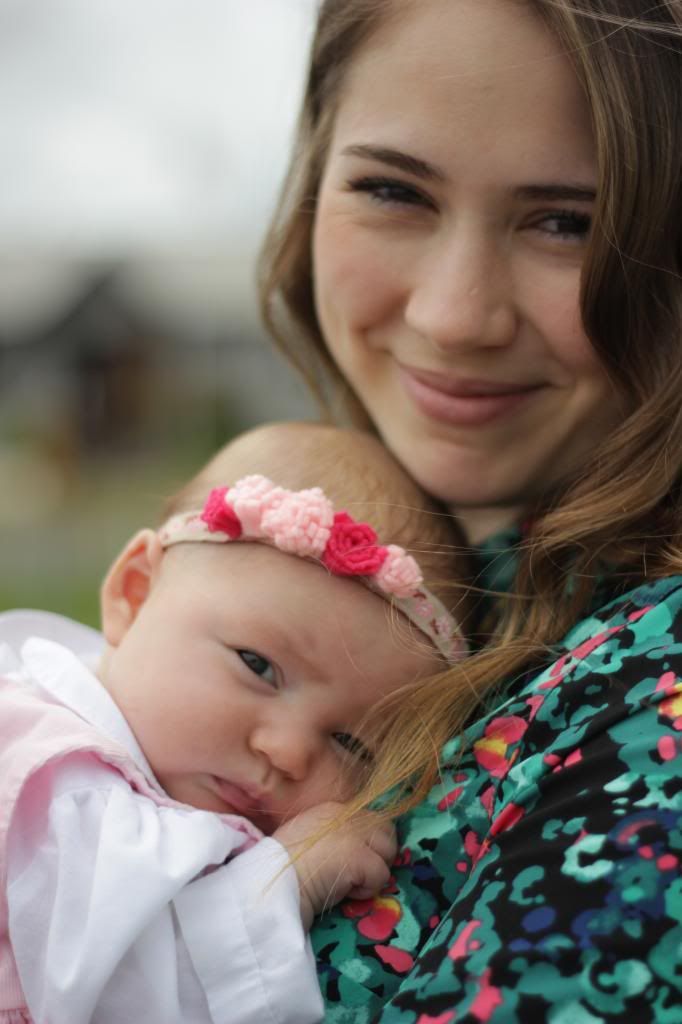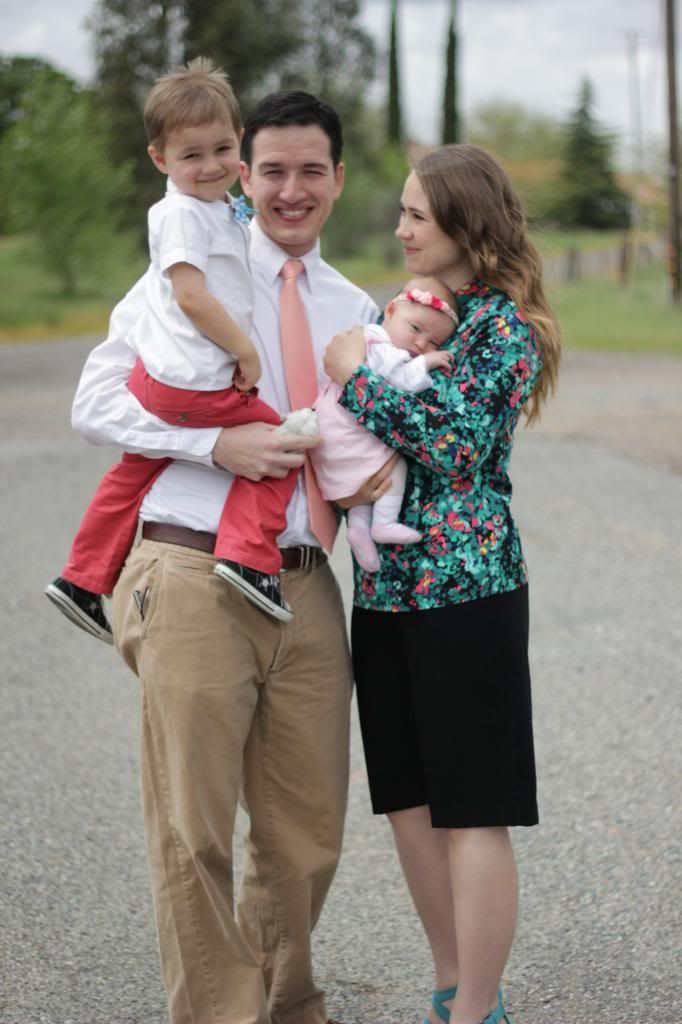 I made Bronson a bow tie and Everly a headband.
My mom gave the kids a few gifts.
Topher was decked out in thrifted finery.
I wore a new (thrifted) top that made me feel slightly less postpartum.
Toph and I split a basket from my mom (chocolate! books!).
We sang hymns of praise and
He is risen!
excitement.
We laughed and joked with family.
Easter 2013 was a good one.