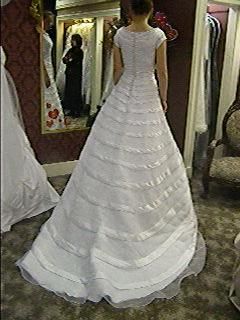 These are the very first cell pics of me trying on my wedding dress!! (I just found them all the way back in my 2007 archives!) I carefully hid them from Topher so he wouldn't' know what my dress looked like.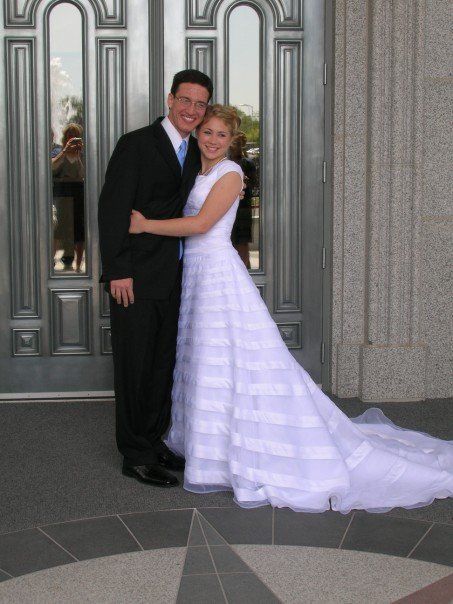 First pic as The Tuttles!!! (Kinda. I didn't change my name for like a year ...)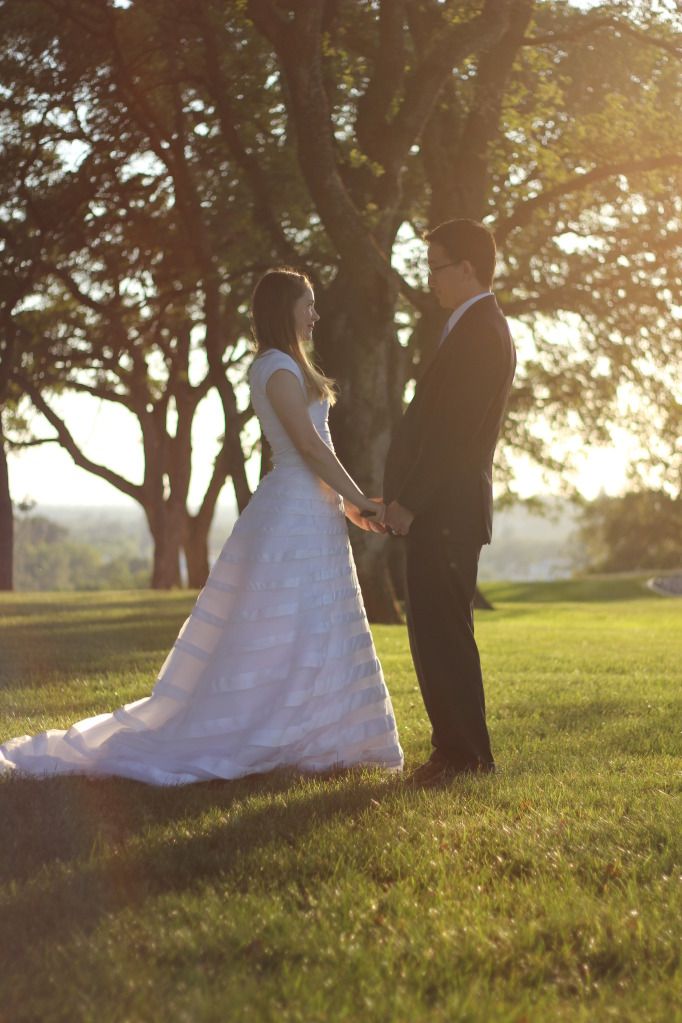 Last year we went back and took a few pics in our wedding fancies for our anniversary.
(Ev was there!!! 8 weeks along at that point.)
So six years.
I really like making lists so I asked Toph what the best thing from each year of our marriage has been (after he was all, "Like I can remember what happened when!") and he said:
1- You graduated
2- I graduated
3- Bronson was really fun
4- I had a great summer job
5- I graduated law school
6- Passing the bar, having Everly, getting a job (more than one! cheater)
And I said:
1- Working on the duplex
2- Finding out we were pregnantus!
3- Having Bronson!
4- Living in Davis/Law School
5- Watching Bronson grow and become more hilarious by the day
6- Everly!!
Marriage has peaks and valleys, but it feels like, as time goes on, the peaks come around more often and the valleys don't seem like such a big deal. We're still so far from perfect (and I'm not even gonna say that we're always perfect for each other. Sometimes I'm a total freak and perfect for NO ONE to be around) but things are good. We get better and better as the years go by. Just like denim trends. (That's the saying, right?)
Happy 6 years, Tizzoph! Thanks for all the inside jokes, TV show marathons, tech support, clean laundry (!!), and more than anything else; for Bronson and Everly! I like our family. A lot. :)