The room that the kids share is bright and covered in collected and DIYed items. Lately Bronson spends hours in there reconfiguring Legos and Avengers get ups. Everly just started scooting and she loves to zombie slither all over the place and freak Bronson out by casting a few glances in his Lego direction. (She has yet to even touch one of his preciouses because I'm an anti choking diligent, but to hear Bronson tell it, you'd think she'd made off with every last one.)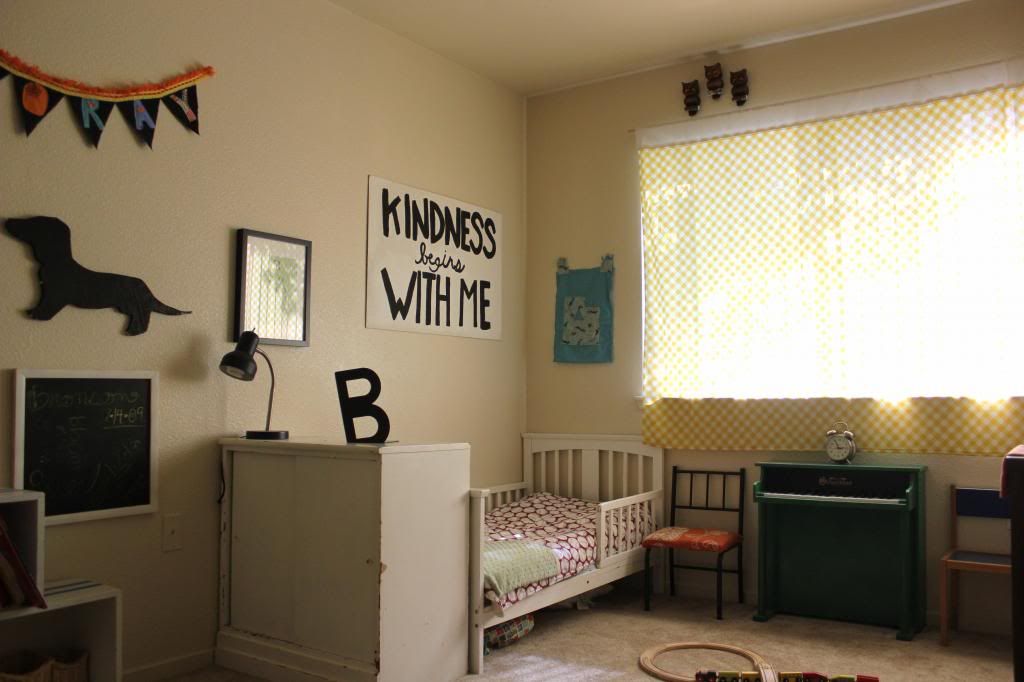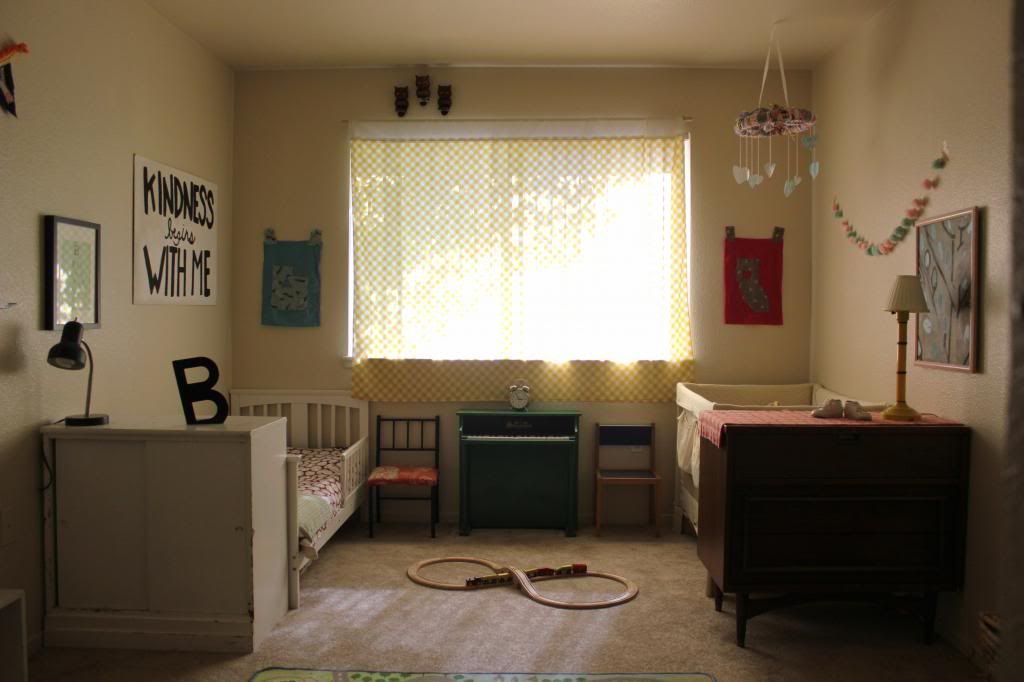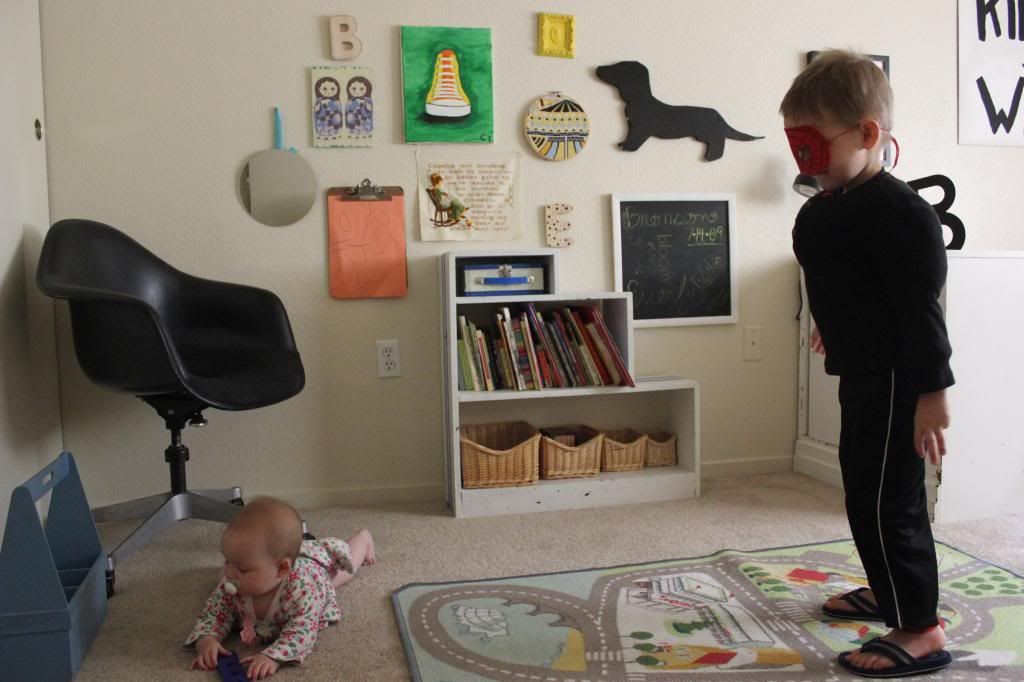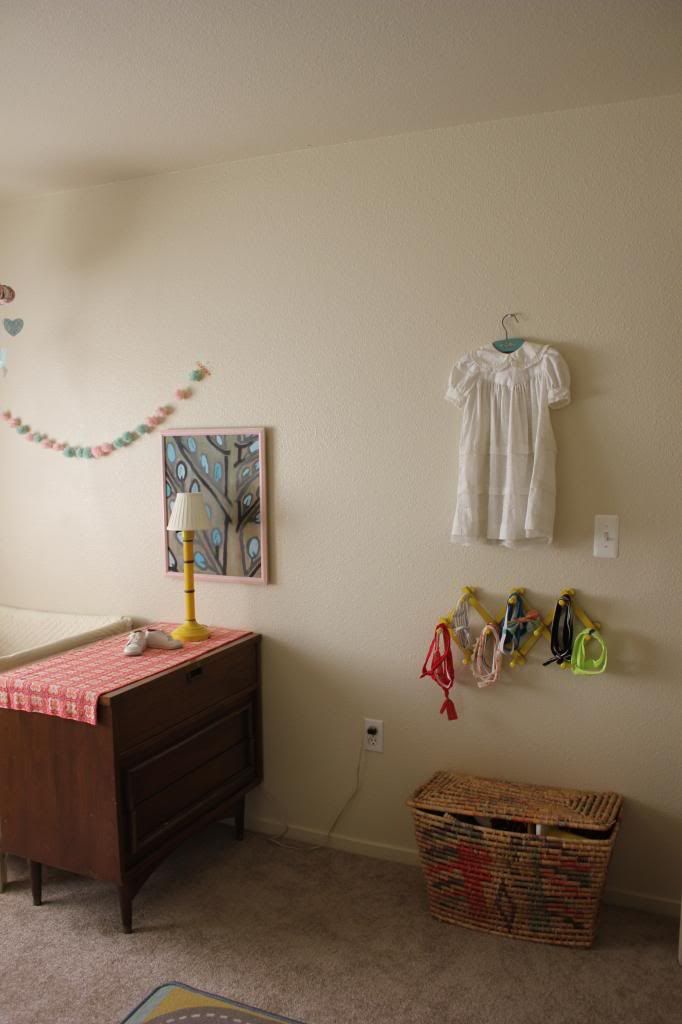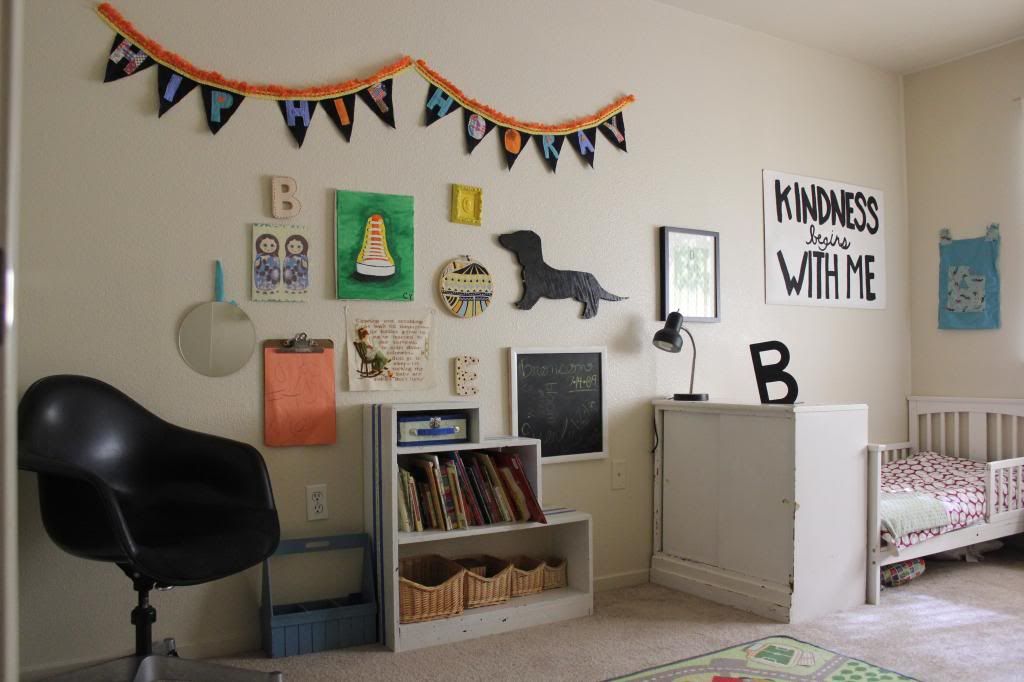 This is my favorite space in our apartment.
It's the first shared space Bronson's ever had (he's straight thrilled about that one) and the
first real room Everly's ever had (she was my bedside table for her first 6 months).
We keep most of the toys in the closet and I donate/buy (used) books (also, the library) in a pretty consistent rotation because I get sick of reading the same ones over and over (there are a few exceptions to this). I need to teach Bronson to read already so he can take over in that department.